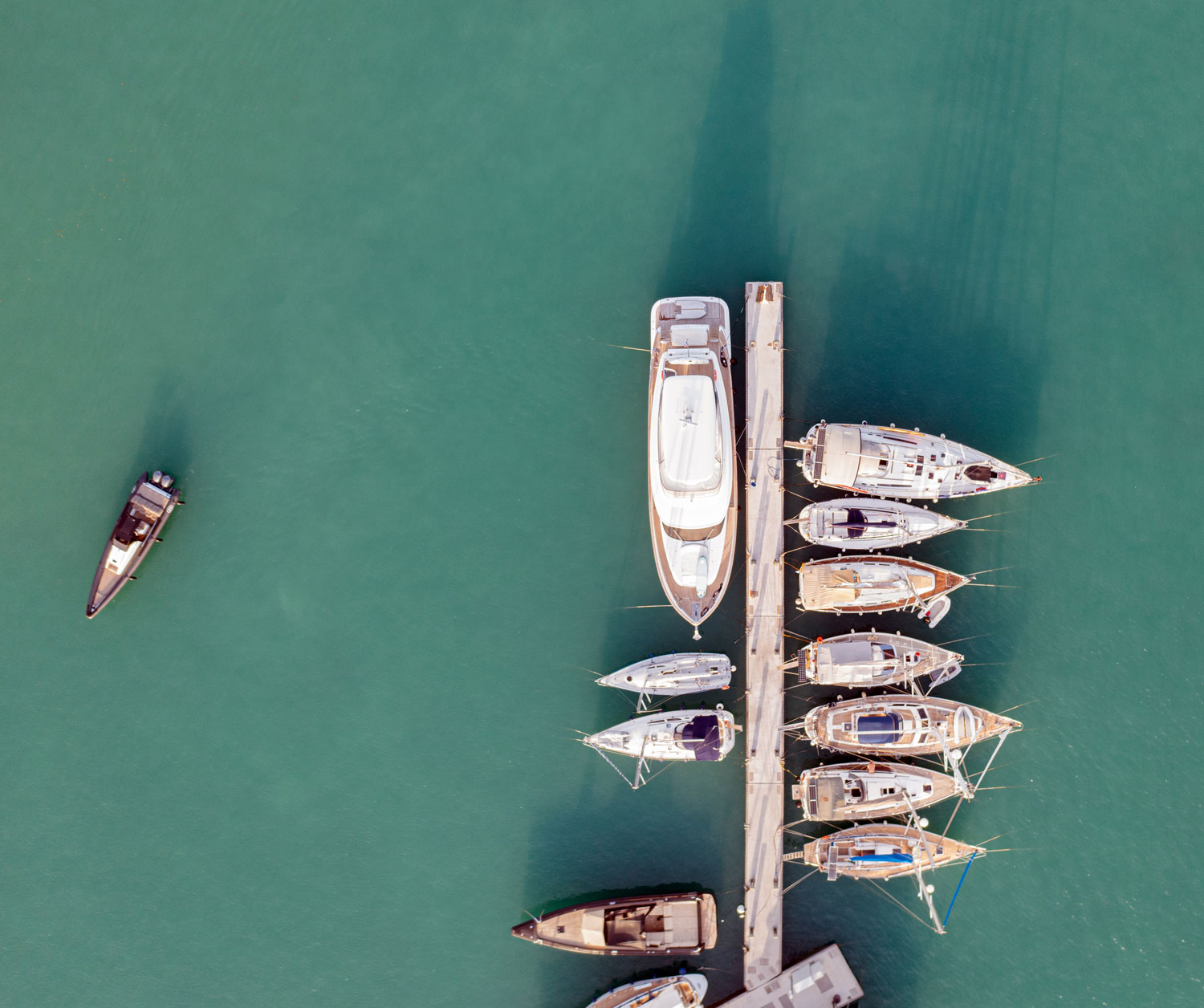 Moorings Marina Porto Heli
Explore the available options for convenient mooring in Greece
For boat mooring in Porto Heli, Porto Heli Marina offers four mooring options, tailored to the needs of each boat and owner.
Specifically:
Max 55m length & 4,65m depth
Slipway for boats up to 10m long
Water supply
Available on each berth

Boat maintenance services
Available upon request
Make an online berth reservation at Marina Porto Heli on time, and discover all available discounts
Make your online reservation today. Reserve your boat's mooring berth and gain access to a variety of personalized services and innovative facilities of the Porto Heli Marina at preferential prices
Berthing Request
Basic Terms & Conditions
Prices
All berthing and service charges are exclusive of
applicable VAT.
Side berthing is charged at 100% in addition to price list berthing fees.
Catamarans are subject to a surcharge of 50% of the price list.
For additional services and facilities, such as electricity, water supply, etc., there are charges according to the marina's price list.
Payments
Berth fees are paid according to Marina Porto Heli's policy. Payments made are non-refundable.
Additional Notes
Check-in time is determined based on your reservation.
Check-out takes place until 12:00 noon on the day of departure. Your stay after checking out time is subject to additional charges according to Marina Porto Heli policy.
Transient boats
Any vessel moored at Porto Heli Marina for a period of less than or equal to 29 days is defined as transient boat. Price list prices apply to transient boats.
Services Price List
Water supply: €0.03 / lt + VAT
Electricity supply: €0.45 / Kwh + VAT (Attention: the cost of electricity is affected by the adjustment fees of the electricity supplier)
Wi-Fi up to 50 Mbps: Free
Other services that are priced according to the case: Pumping of oily and organic waste
For booking information contact booking@marinaportoheli.gr or use our mooring application form
Download the detailed price guide
Find the cost of mooring your boat at Marina Porto Heli in the detailed price guide of mooring cost and use of the marina's facilities and services.
Download the detailed guide
Enter your email address below to receive our 2023 price list